Inteco Robotics
Public presentation of the R Jet - 062 Robot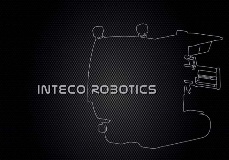 For the last 20 years INTECO has been implementing newest technologies in providing specialized construction engineering services. In that period and mostly owing it to the commitment and expertise of our employees the company became known as a wanted partner capable of responding to any project or facility requirement to deliver a solution or a functional, high-quality, economic performance.
It is our great pleasure that we can inform you that after five years of intensive development, we have successfully completed our first commercial robot for hydrodynamic treatment of concrete and metal surfaces R Jet – 062.
Public presentation will be held in the evening of the 5. October 2011. in the Hypo Expo XXI Congressional Center, Kornati Hall, Zagreb. We expect between 250 and 300 participants.
We expect representatives from a large number of successful Croatian companies with a special emphasis on construction, metallurgy, chemical, shipbuilding, oil, food and pharmaceutical industry. We also expect representatives from academia, financial sector and government institutions.
To ensure high quality performance we have assigned the organization of the presentation to HipMedia, a professional communication agency with more than 10 years of experience.
Attendance is with invitation only.
Partners in the organization of the event: